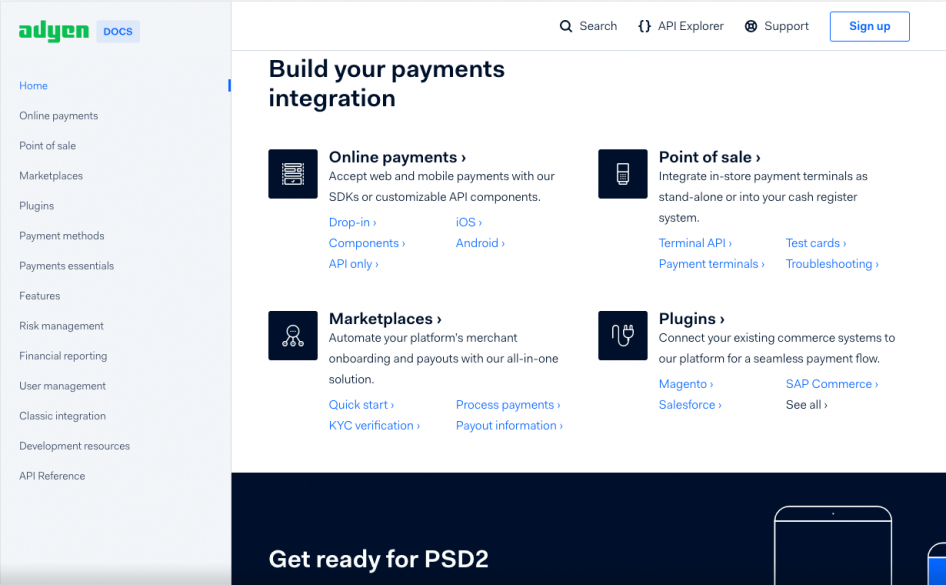 Introduction of the Portal
Adyen's developer documentation takes users from the basics of making a payment through to advanced payments technologies, such as fraud protection and accepting payment methods from around the globe.
Why nominated
Adyen launched their revised developer portal this year, and made numerous content and UX improvements. They want to share their work with as many people as possible, get feedback, and contribute back to the developer community.