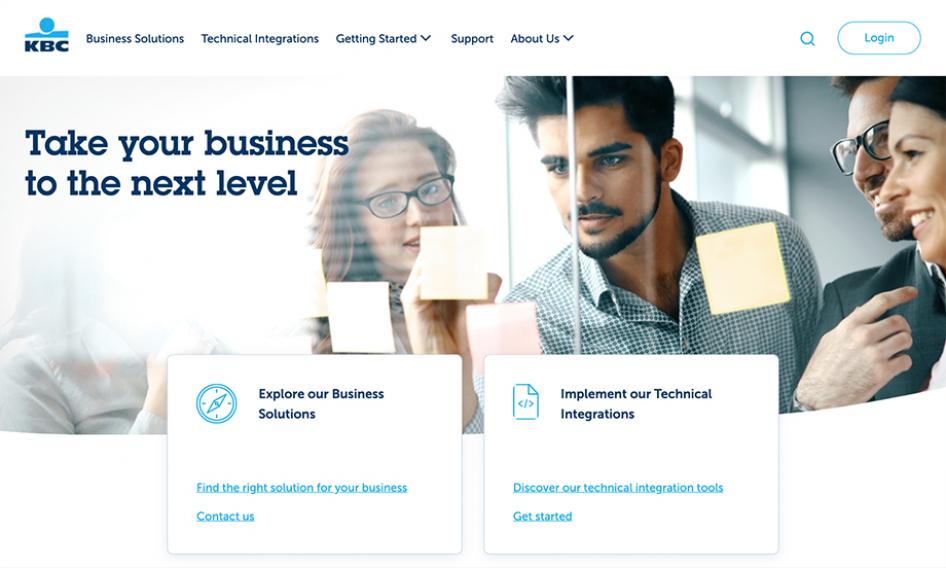 Introduction of the portal
KBC renewed its Developer Portal and significantly expands the possibilities for partners and their customers. Recently, the KBC Developer Portal was limited to PSD2 payment services and is now, as the first in the financial sector in Belgium, growing into an open bankinsurance environment, providing the customer a 'one stop experience'. The new portal allows the partner company to integrate KBC's financial services (payments, loans, insurance,...) into its own service offering and significantly improve the customer experience.
Why nominated
We believe we've succeeded successfully in our ambition to address both the business owner and the developer. We provide a separate environment for both profiles so that we can adapt the language and the focus points related to the reader.
We want to take the partner along in a journey, not only the developer as there is documentation, a sandbox and a production environment, but also the business owner by pinpointing the different levels of integrations which can each leverage his business. We're not providing API's, we're providing solutions. In most cases a technical integration is possible and maybe the
most future minded way, but for partners looking for a way to test certain propositions in their environment we also deliver off the shelf solutions they can use in their store.
Nominated in these categories