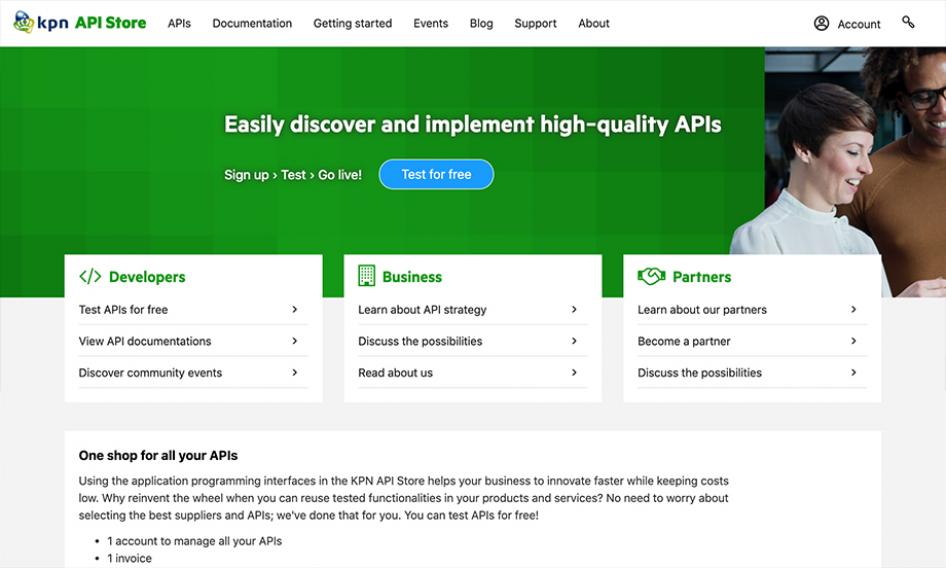 Introduction of the portal
The KPN API Store makes KPN's own services available and those of selected partners. Think of it as a one-stop-shop for developers, product managers, innovation managers, IT teams and other stakeholders. The APIs in the KPN API Store are high-quality and easy to integrate into your own applications and services. You'll only need 1 account, get 1 clear invoice and you have 1 point of contact for support. We like to keep it clear. This way you can easily put a whole set of APIs into production in a short period of time.
Why nominated
KPN has increased its focus on and effort towards the developer experience. Especially to help the developer test the APIs within seconds. Besides the conceptual and reference documentation the developer accounts have been upgraded. Every developer has a standard key and secret already available to test many APIs straight out of the box. This way KPN has been able to eliminate multiple steps for developers to get started with testing.