Why the DevPortal Awards?
We wanted to create an opportunity to showcase innovative leaders and their developer portals in the API and interface space. The DevPortal Awards is an opportunity to celebrate the work that goes into developer portals that are not only targeted to developers but also aligned to business needs and operable by its maintainers.
The DevPortal Awards seeks to recognize the best solutions available today and push the boundaries of what we believe to be the key components of a developer portal for tomorrow. Curious to discover which portals shine in 2023?
How does it work?
Nominate
01 March - 14 July
Join us in celebrating the best developer portal solutions in 2023 by nominating your favourites in 12 categories.
Jury evaluation
September - October
Every year, DevPortal Awards seeks the most outstanding solutions with the help of experienced jurors, who are volunteers and have a long experience with API programs, developer portals and API documentation.
Awards
15 & 29 November
Two online Gala events will be held to announce the winners as well as to highlight outstanding developer portal solutions.
Award Categories
We've revised the award categories to incorporate feedback we received from our independent jury committee. In 2023, we merge the Best Devportal Beyond REST Platforms & Best Devportal for Citizen Developers categories and introduce the new Best Interface Developer Portal award instead.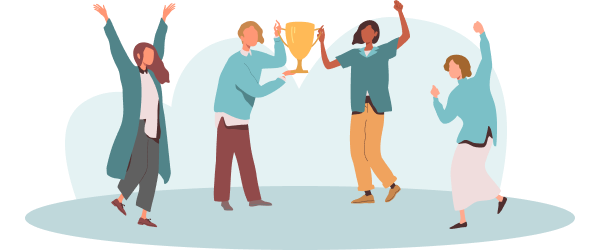 What you need to know
Who chooses the winners of the DevPortal Awards?
The winners of the awards will be selected by an independent Jury. Jurors will be invited to volunteer based on their extensive experience in the API program, API documentation, or developer portal space.
What do I get for winning the DevPortal Awards?
The benefit of a peer reviewed award for your developer portal. Public recognition of the developer portal contributing to the success of your API program. Digital badge, and a printed certificate mailed to the developer portal team.
How do I receive my award for the DevPortal Awards?
The winners will be announced and awarded during two free virtual Gala events in November. We'll share a calendar invite with all those nominated when the date is close.
What is the DevPortal Awards Gala?
The two virtual Gala Events are dedicated to celebrate teamwork and excellence. We will invite the Award Winners and the Jurors to share their insights on the virtual stage: what lessons they learnt and what challenges they had to face.
Who are Pronovix and why do they sponsor the DevPortal Awards?
Pronovix, the developer portal company, is about using research, encouraging learning, and supporting knowledge sharing to promote the growth and development of not only our products but of our people, the communities we support, and our customers' businesses. We sponsor the DevPortal Awards to this effort.