DevPortal Awards Gala
Online events, where we unveil the recipients of the Best Developer Portal award along with the finalists and winners of 12 other categories.
Curious to discover which portals shine in 2023?
Celebrating Excellence in Developer Portals on 15 & 29 November
 
The DevPortal Awards team invites you to the Gala events, where together with the jurors they reveal the finalists and the winners in the Developer Experience, Operational Excellence and Business Alignment category groups.
Join us as we honour the outstanding achievements of developer portal teams who drive innovation in the API economy. Our mission is to spotlight the finest solutions available today and set new standards for what tomorrow's developer portals should be.
Let's celebrate the finest developer portal solutions available today and find out what the new standards for tomorrow's developer portals should be!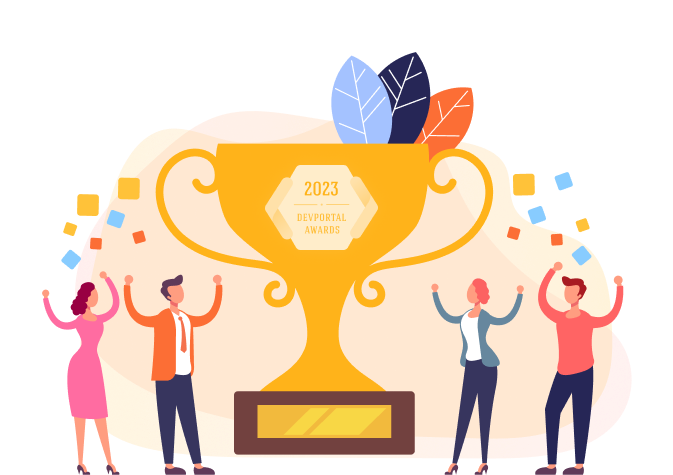 15 November, 5 - 7 pm CET
Best Served API Business Model
Best International & Localized Devportal
Best New DX Innovation
Best Use of Monetization
Best Community Outreach & Support
Best Use of Analytics in a Devportal
Best Visual Design
29 November, 5 -7 pm CET
Best Accessible Devportal
Best API Reference Documentation
Best Findability of Products in a DevPortal
Best Onboarding
Best Interface Developer Portal
Best Overall Award – SME
Best Overall Award – Enterprise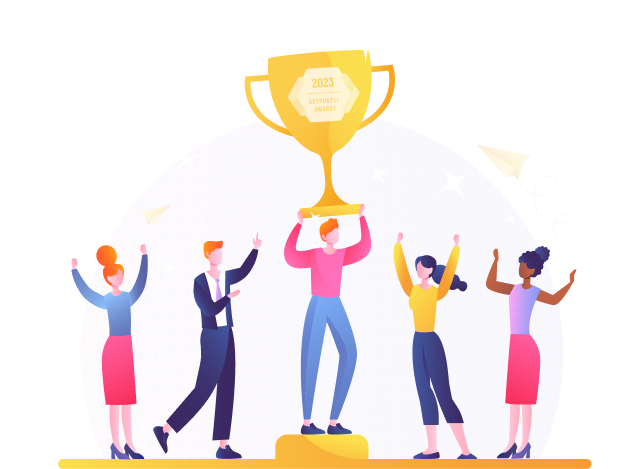 Insightful Interviews and Exciting Presentations
The Gala events will be hosted by Laura Vass & Kristof Van Tomme (co-founders of Pronovix, The Developer Portal Company). They will interview the jurors and greet the winners in both sessions.
On November 29th, the UX team of Pronovix will present an intriguing exploration. They will unveil what happens when developers experience the rewarding state of deep focus and productivity, and how a developer portal can support that. The presenters will highlight good practices from the DPA nominee pool.