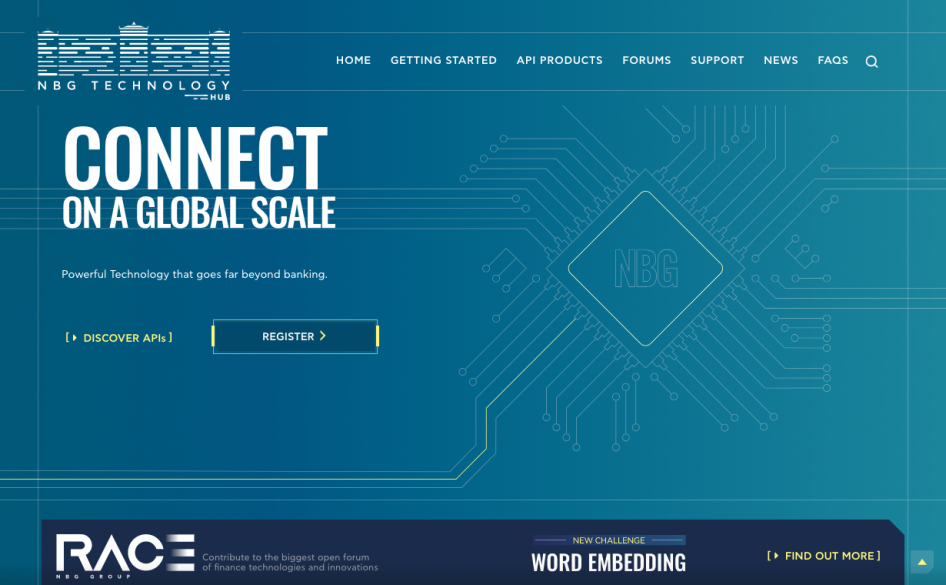 Introduction of the portal
The Developer Portal of National Bank of Greece aims to deliver the best possible Dx.
Why nominated
A set of Dx innovations nominate the portal for Best New Dx Innovation:
API tours give a step by step tutorial to developers to help them consume and understand the API calls (example 1, example 2) 
API call history provide a repeatable, editable and shareable history of every API call made by a developer in the sandbox APIs through the portal
Terminal: Through the terminal a developer can manage his apps/clients through her keyboard, generate GUIDs, or relax by playing a game!
Developer Studio: The developer studio lets developers code software using multiple programming languages right into their browser, while providing code templates to play with NBG APIs.