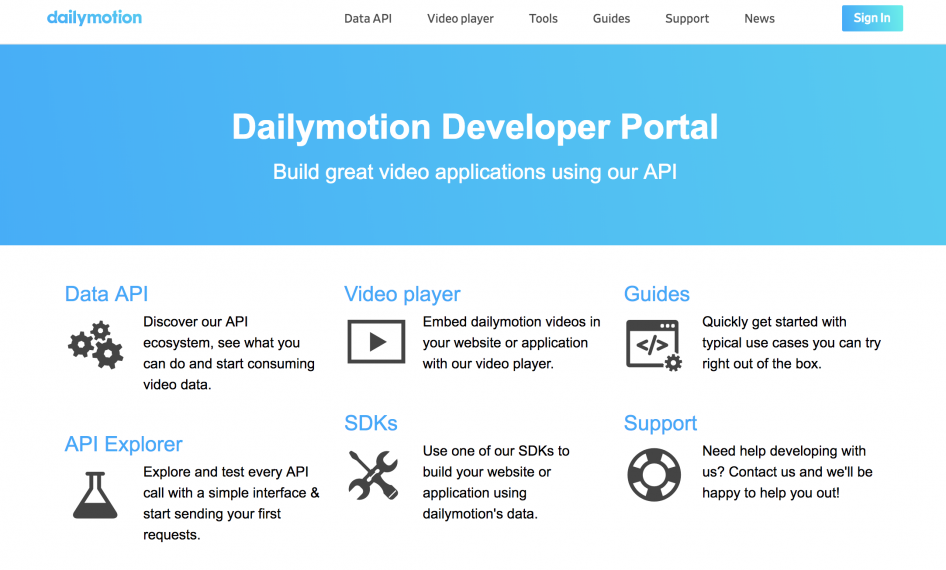 Introduction of the portal
Dailymotion is a video-sharing technology platform. With the help of the portal you can build great applications using the Dailymotion API and bring Dailymotion content and functionalities to your users through your application or website!
Why nominated
"I think Dailymotion is a great company that deserves to come to light. I also like the fact that the API is way more flexible than Youtube's one."
"It's just been rebranded and I like the new content features."