Ticketmaster Developer (2018)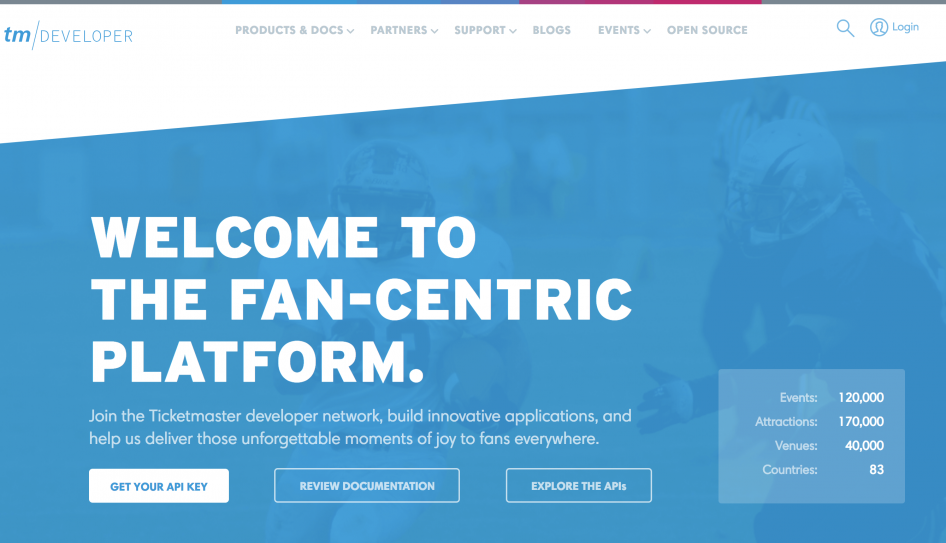 Introduction of the portal
Ticketmaster API and widgets. Real-time information about sports, theaters and music events.
Why nominated
"I like the content, ease of use and a high quota limit. Highly configurable widgets, free SDK."
"I created a several PoCs using the Ticketmaster Discovery API. It was easy to understand what the API does and how to use the API. The documentation is really awesome, navigation on the portal is neat. No issues with account registration. The support works pretty well - the majority of questions are answered in a day or two. You can even request a help in the community."
Nominated in these categories