3 Trends Driving Developer Portals
03.02.2021.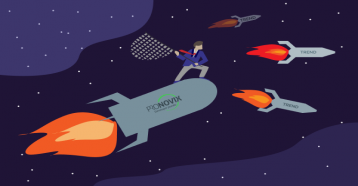 "When it comes to strategic decision making with regards to a developer portal, there are 3 dimensions that you can use to ascertain at what level of maturity you should operate: Operational maturity, Developer eXperience, and Business alignment." In this article Pronovix identifies how 3 trends in 2020 align with these dimensions.
What goes into an award winning developer portal?
11.12.2020.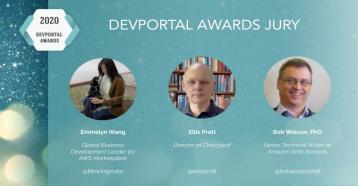 Interview with the 3 Jury Members who judged 32 developer portal nominations over 9 award categories for this year's DevPortal Awards.
Pronovix and the organizers would like to thank our three Jurors for their time and energy dedicated to selecting the winners of the 2020 Devportal Awards.
Judging the DevPortal Awards
11.12.2020.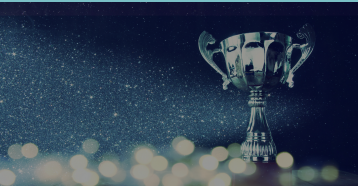 In this podcast, one of the judges, Ellis Pratt from Cherryleaf, reviews their decision criteria.
While he's walking along the bank of River Thames, he's sharing insights about what makes a great developer portal keeping in focus those categories he selected to review.
Winners in 2020
26.11.2020.
We had a magical evening at the first ever online Awards Gala on 11/25, kudos to everyone who contributed to it!
We're truly grateful for the value the Jury & the winners provided in their interviews – we're planning to publish several follow-up content in December & 2021. Stay tuned!