Winners in 2020
26.11.2020.
We had a magical evening at the first ever online Awards Gala on 11/25, kudos to everyone who contributed to it!
We're truly grateful for the value the Jury & the winners provided in their interviews – we're planning to publish several follow-up content in December & 2021. Stay tuned!
Awards Jury in 2020
16.11.2020.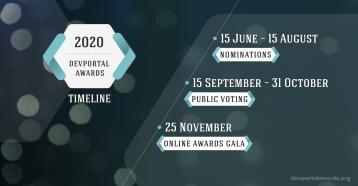 We're happy and grateful that Emmelyn Wang, Ellis Pratt and Bob Watson confirmed to form the Awards Jury in 2020.
Now they're reviewing the submissions and selecting the winners of each category.
Meet them at the Online Gala on 11/25 and see what they think about the nominees!
A Maturity Model for Developer Portals
06.10.2020.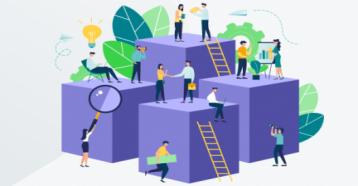 How do I know what to work on to improve my developer portal? What are the different aspects I should be thinking about? What should be my priorities? How can I increase value, from the first MVP all through to a mature established developer portal? How do I do all this, even when I don't yet have a clear path to value for my company's API program? 
We have been thinking a lot about these questions, and about a model that would help us to answer them. 
Online Gala on 11/25
06.10.2020.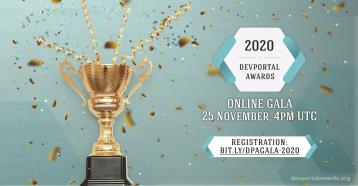 Save the date & sign up to the online Awards Gala where we announce the winners and share the reviews of the Jury. 
The Gala will be a public event as part of the API The Docs Virtual series, and every nominee will be invited to participate.
Save your spot!