Public voting starts on 20th September
11.09.2018.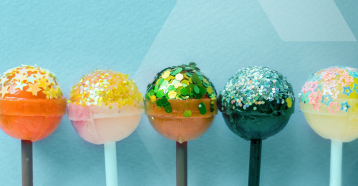 The nomination phase ends on September 15th and public voting for the nominees of Best Overall Developer Portal starts on September 20th. You can vote for your favorite portal until October 31st here on this site by either selecting its showcase page or clicking on Voting in the menu.
Ticket sale for the Awards Gala started
27.08.2018.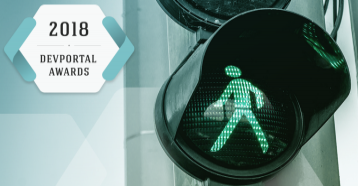 Ticket sales for DevPortal Awards gala & API The Docs conference started today. Secure your place and buy a ticket now! See you at the Barbican Centre on November 9th!
Timeline
13.08.2018.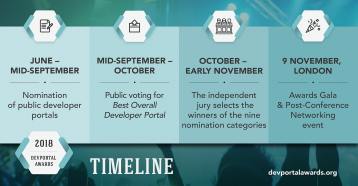 It's August, so nomination is still open! Community voting for the Best Overall Developer Portal will start in mid-September and, in parallel, the Awards Jury will select the winners of the nine nomination categories, and they will select their favorite portal in the Best Overall category too. Winners will be announced at the Awards Gala.